With two years to catch up on since the last review, now seems as good as any to catch up on what has been happening in the meantime. First up 2018, which was mainly about two new things: Family Running and Obstacle Races.
As with most crazy ideas, our first was probably concocted following a few Christmas drinks, after we discovered the Wolf Running team were launching a new event in the South East. Being fairly close to much of my family we thought it would be a good plan to enter our own 'Wolf Pack', and the next thing we knew six of us were lined up for the inaugural Spring event in Sussex on a chilly April weekend.
So what memories of the event nearly two years on? Mud, mud and more mud. This was the first obstacle race any of us had done before, and it did not disappoint. Wolf is actually a (possibly reverse engineered) acronym for Woods Obstacles Lakes & Fields, with an emphasis on natural features where possible, and the lakes in particular being an unexpected delight after a particularly freezing winter (some readers might who remember the 'Beast from the East' just a few weeks earlier), with the initial swim (trainers and all) hidden behind a slide which landed you right underwater with no time to back out, to the extent the subsequent mud baths were almost a relief to warm the bones, with a good bit of cross country to stretch it out over 10 km.
As an added bonus, we were lucky enough to be joined by three real England Rugby legends and World Cup winners, Mike Tindall, Will Greenwood and Neil Back, who were part of the race sponsorship. Running even part of the course with them is one of the biggest honours I have ever had, and my youngest sister particularly enjoyed them hauling her out of the rope climb. And yes, that is genuine royalty Mike Tindall doing my drinks round below!
Although this was my wife's first major race, for some reason she liked it enough that before we knew it, we had entered all four seasons of the wolf: Spring & Autumn down south with the wider family, and Summer & Winter closer to home in the Midlands. The good thing is the courses naturally changed with the seasons, the Summer one being a pretty scorching event where you were always hoping for a dunk, through to Winter requiring multiple layers of clothing and ideally a portable radiator. It was all worth it though as we did feel we had really earned our Alpha Medals!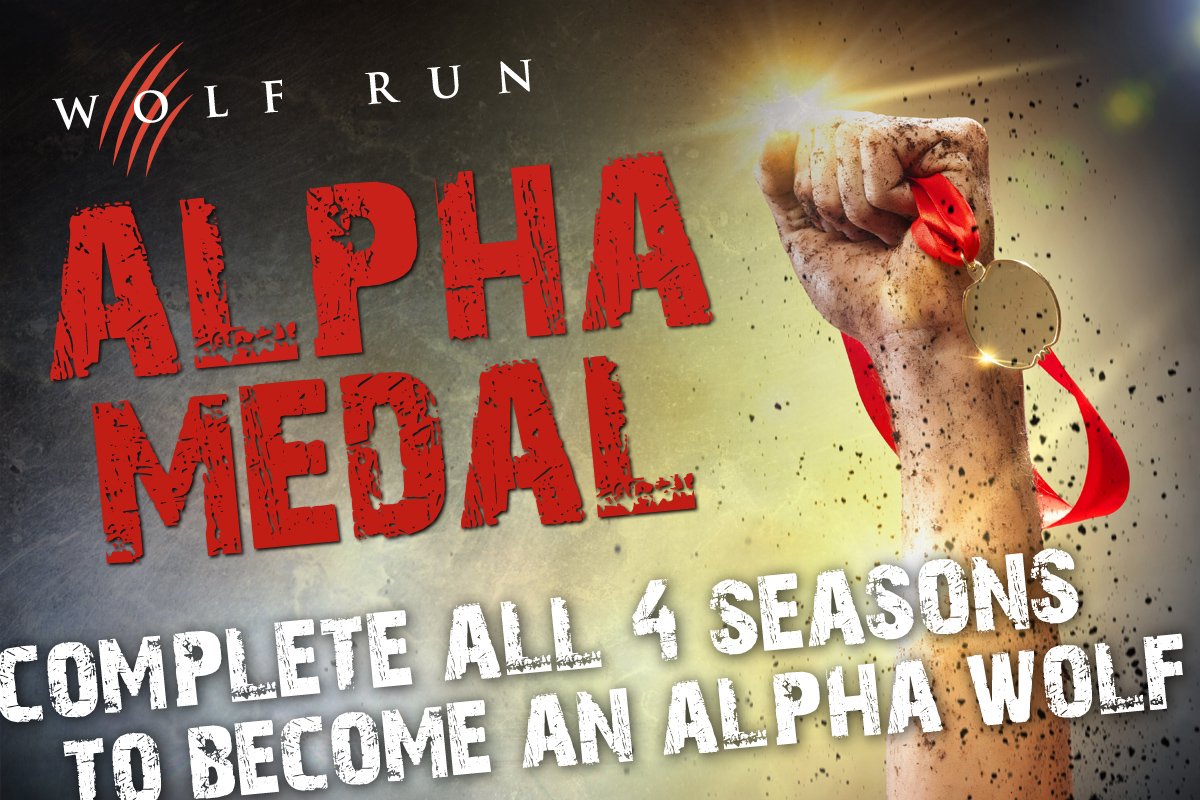 Having a new found taste for mud, I also decided to check off another legendary event: Tough Mudder. Right from the kick off you could tell this was something special, walking in with AC/DC blaring out, all of the entrants kneeling together to say a Prayer (not a joke, "I will uphold the Tough Mudder values of teamwork and camaraderie…)" and even fireworks and flares going off as we crossed the start line.
Despite both being OCRs (Obstacle Races to the uninitiated) it could not have been more different to the Wolf, with the obstacles mainly man-made but much more challenging and many requiring teamwork to get past. The legendary ice-dives, barbed wire and 'Mud Mile' still give me shudders some 18 months later, as does the sight of a guy I had been running with getting thrown about 3 metres by the electric eel tentacles!
The final climb was pretty cool, requiring contestants to literally create a human pyramid on each other's shoulders to reach the summit (see below pic) before crossing the finish line and reviving a well-earned orange headband.
Between all these races we also managed to fit in another local one, Gung Ho, which was more of a bit of fun at 5k with inflatable obstacles, a massive hill in the middle, but most importantly another new headband (seeing a theme here!)
As part of the training for the Alpha Wolfs, I also managed to talk my wife into joining me in some outdoor run training, perhaps helped by some more exotic locations in the Dominican Republic and Mallorca, and even managed to persuade / trick her into a couple of out and out running races. The first was the Birmingham 10k on a baking hot summer's day in May (that Caribbean training coming in useful) followed by an even more impressive Birmingham Half Marathon on the polar opposite, an October morning with bucket-loads of rain (spot the difference below). Oh yeah, and for the half she was two month's pregnant… but more on that in the 2019 review!
2018 was not all running about in fields and ice lakes though, the other massive part of that summer was becoming a PADI Divemaster! This involved a number of weekends dealing with increasingly stressful teaching situations, beginning with learning how to manage newer divers underwater and boost their confidence, culminating in escorting some genuine first timers around the bottom of a lovely flooded quarry in Tamworth (not a million miles away from an ice lake but at least with a dry-suit on this time)! On top of that we had to spend numerous evenings at the bottom of a pool practicing skills like mask removal, equipment changeovers and rescue lifts again and again to get them up to demo standard.
Being honest the only bit I really felt I smashed was the various timed swims, some of them in full kit and others regular front crawl, much more like my normal training. After a month of full on training and another month or so to draw up a ludicrous underwater map of the quarry, I finally 'got my stripes' and graduated as DM, ready to be let loose in the world of scuba training. But as it turned out things went in a slightly different direction in 2019, but more on that next time…