We are living in strange times and 2020 has definitely been the strangest year yet.
The last decade has seen some real extremes in this country, from the highs of sports events like the 2012 Olympics & Cricket World Cup, to the political lows of the Credit Crunch & Brexit. People have been brought together and fallen apart, but I don't think any of us were prepared for what we are going through now.
The last week alone has seen travel bans, curfews, self-isolation and sadly there will still be more to come. It is times like this when you just want to spend time with your loved ones, but in many cases even that is not even possible at the moment. For me personally things are very different this year, with a new baby to look after and family members to worry about. Sport should not have even entered the equation, but for some reason it did.
For many people sport is of course a luxury, a hobby, and low down the list of important things. Most UK sports events in the coming months have now been cancelled, including International Rugby, Cricket, and even football (you know it must be bad when the footie is off). Sure, we can do with a break from sport for a while, although for many it is a big part of their lives – something to get excited about, something to escape with, something to guide your social activities. There was a great piece on BBC News this week on this and I know exactly what they are getting at.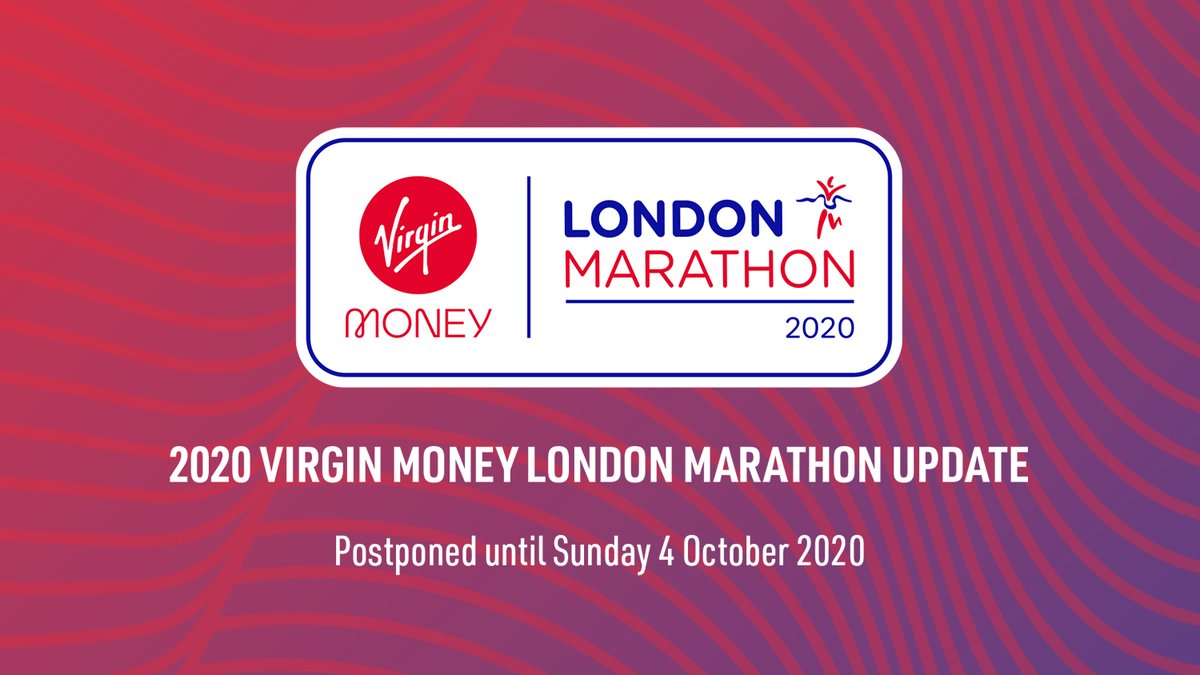 This of course brings me onto the postponement of the London Marathon, the driving force behind restarting this website. For many runners it is the pinnacle of their career, ad it is with true British irony that after a decade of trying to get a place in the darn thing, the year I finally manage it and the world turns upside down!
For the first week of March as the news started spiraling and Covid reached Europe I wondered if it might even affect the race – hoping this might come and go by the end of the month like many other stories, forgotten moments later – but clearly things were different as other races, events and matches began to be cancelled by the day.
Lots of questions, both selfish and practical: If the Marathon is cancelled will they honour my place next year? Could they really reschedule such a complex closed roads event? What about the funds I had raised so far? How long could I maintain my running fitness? What about the hotel I had booked before and after?
By the time the inevitable announcement came it was actually a massive relief. The race was still taking place but postponed until October. I would keep my place, and have the luxury of summer training to look forward to (more irony after months of cold, wet training through winter!). I even managed to defer my hotel say until the new race weekend.
It feels like a massive weight had been lifted. Having waited all this time, I can manage another few months waiting. Clearly there will be a lot of disappointed athletes, who maybe cant make the new date or cannot cancel their travel plans as easilly, but ultimately you have to look at the positives. The actions now will reduce pressure on the health service and ultimately save lives, and with luck the crowds will be back in full strength again by the Autumn, ensuring that special atmosphere everyone wants for the this race. And hey, how many people will get to say they took part in the only London Marathon to have ever taken place in October…
Even better, you lucky readers will get an extra six months of these ramblings to read in the meantime!